Congratulations! FKIK Unismuh Medical Students were asked to become Global Goals Youth Action Ambassadors in Malaysia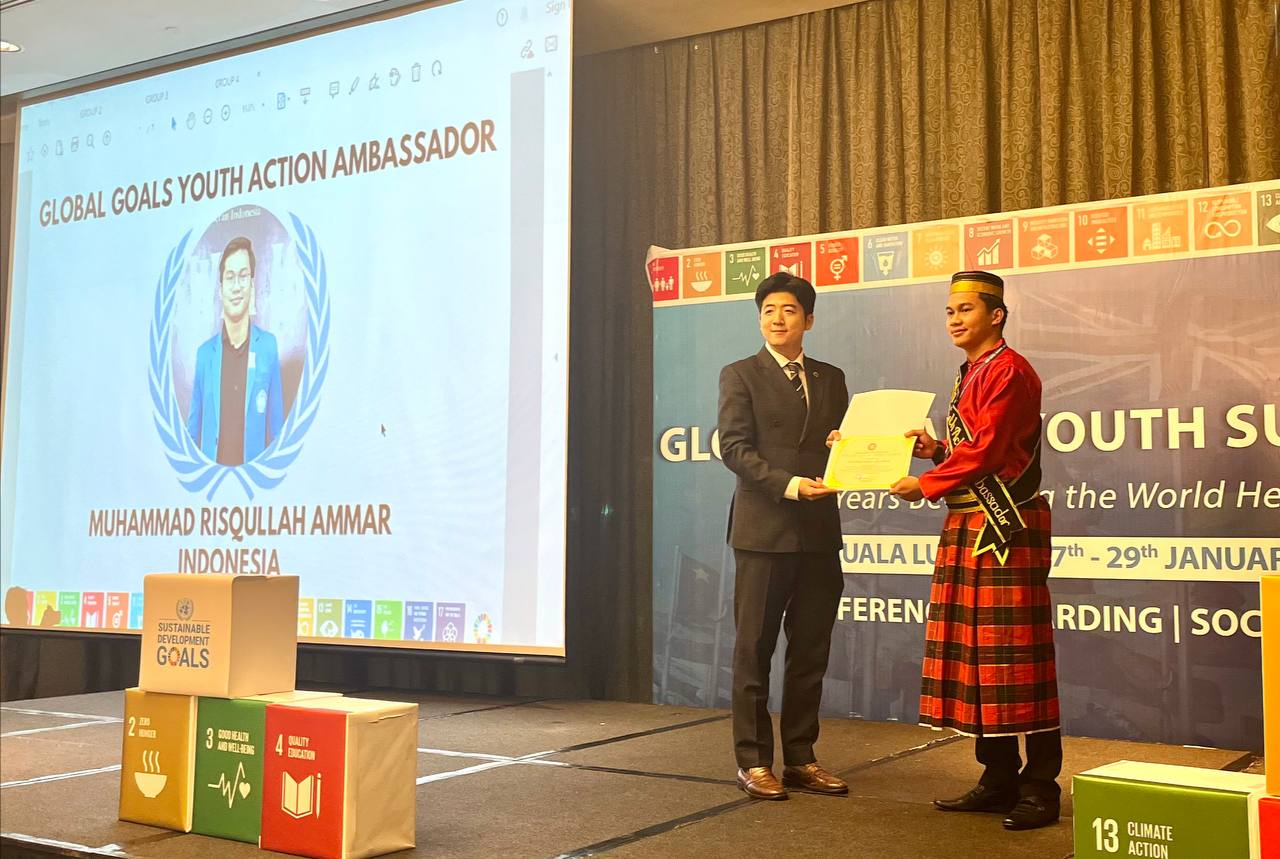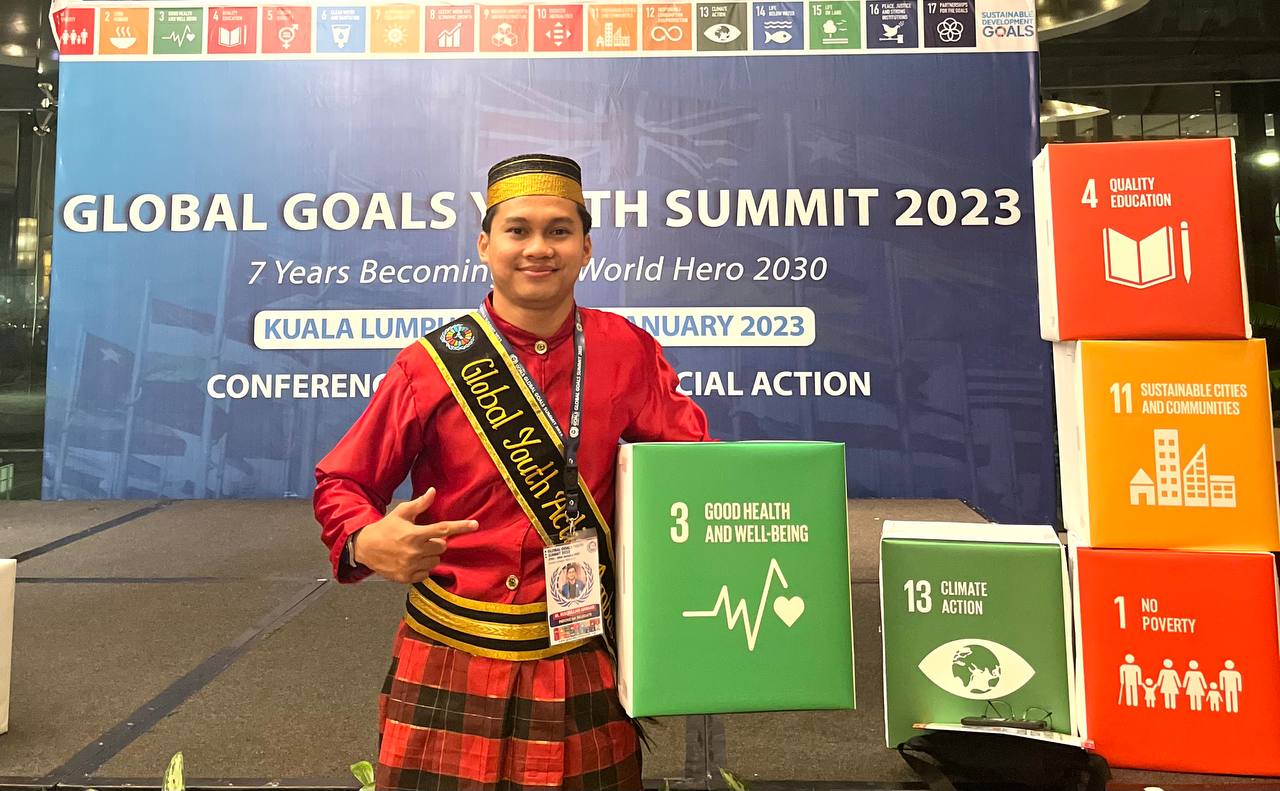 # FKIK Unismuh students become SDGs Youth Action Ambassadors in Malaysia
Malaysia – Global Goals Youth Summit 2023 was held as a global conference forum to improve youth skills in leadership, negotiation and Sustainable Development Goals (SDGs) comprehensively in one session.
The forum was held on January 27-30, 2023 in Kuala Lumpur, Malaysia initiated by the Global Action Team under Studec International and UN-Habitat Korean National Committee to facilitate SDGs activists to gather at the SDGs global forum.
This activity was attended by youth delegates from 20+ countries, including Indonesia and one of the delegates was a student of the Faculty of Medicine and Health Sciences, University of Muhammadiyah Makassar, Medical Education Study Program, on behalf of Muhammad Risqullah Ammar.
He expressed his gratitude and pride for being selected as one of the Indonesian delegates.
"Alhamdulillah, after going through a series of selections, I was chosen to be one of Indonesia's honorary delegates to take part in this international conference," he said.
He added, "In this conference, we young people from various countries discuss SDGs action projects according to their respective potential to solve global problems and their respective countries so that they can finally be sovereign as Global Goals Youth Action Ambassadors or Youth Action Ambassadors in SDGs, as a driving force that can have an impact and benefit."
The Global Goals Youth Action is a forum for achieving the Sustainable Development Goals (SDGs), also known as the Global Goals, adopted by all member states of the United Nations (UN) to be achieved by 2030z.
Later, the alumni of the Global Goals Youth Summit will work together in realizing the global goals in their respective countries.