National Achievement Of MARC FK UNISMUH Members In The Scientific Essay Writing Field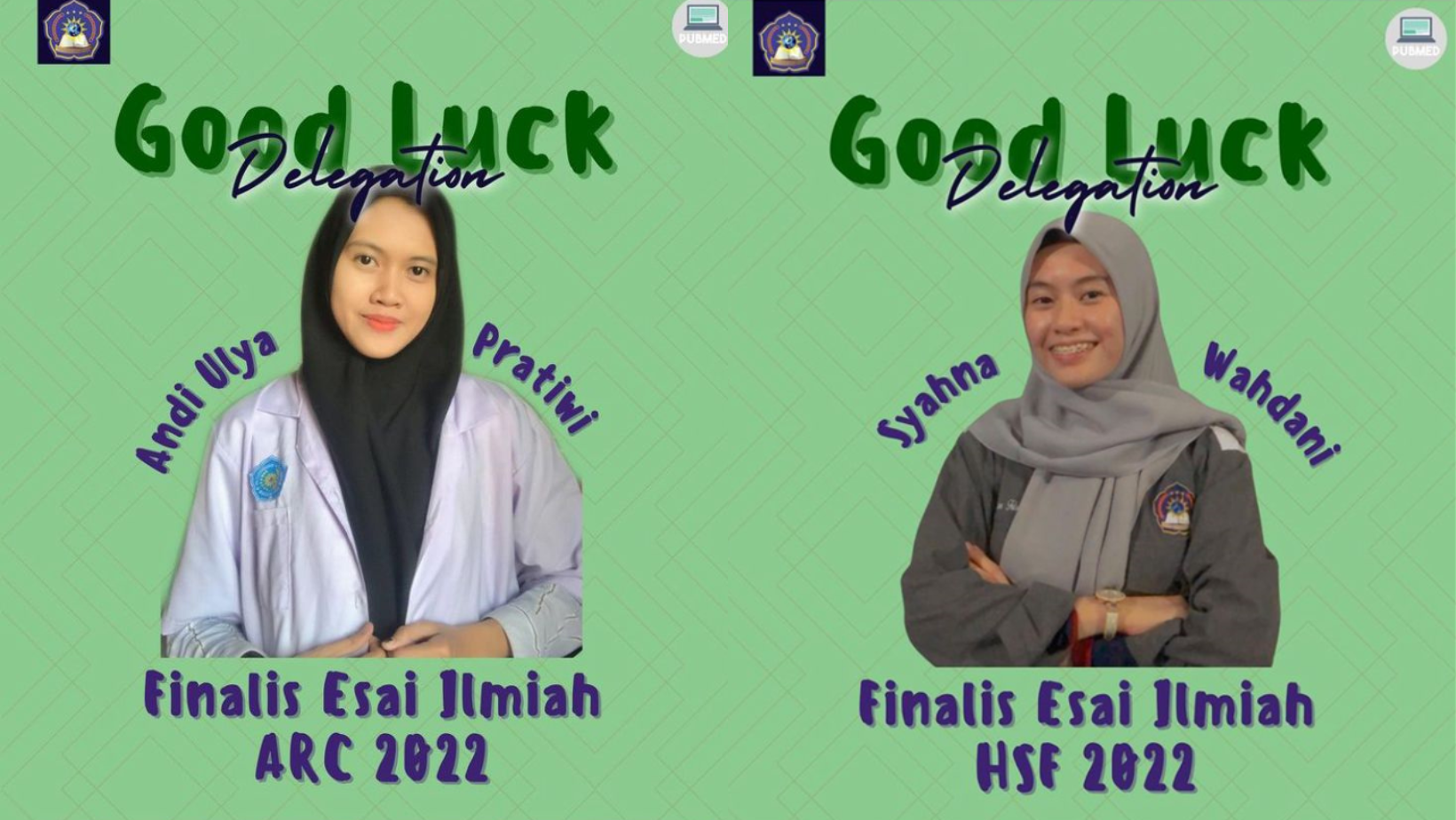 Students of the Faculty of Medicine and Health Sciences Unismuh Makassar again made achievements in national scale student scientific competitions. There are three national competitions that have become a forum for the achievements of members of the Medical Ar-razi research community FK UNISMUH, namely Travel Health Scientific Competition (TRESCOM), Ar-Razi Competition (ARC), and Hasanuddin Scientific Fair (HSF).
TRESCOM is a scientific work competition held by the Faculty of Medicine, Warmadewa University Bali on May 15, 2022, students on behalf of Andi Ulya Pratiwi have achieved finalist achievements in the scientific essay competition branch with the title of the work "The Effect of Increasing the Affinity of the Body's Immunity to SARS CoV-2 After Vaccination and the Importance of Vaccination in Creating Herd Immunity in Indonesian Society".
Ar-razi Competition held by the Medical Ar-razi research community FK UNISMUH which was held on October 8, 2022, Andi Ulya Pratiwi again achieved finalist achievements in the field of scientific essays with a different title, namely "Combination of Goat Milk and Celery Leaves (Apium graveolens) as Anti-Hypertension in Preventing Complications of Cardiovascular Disorders".
In another national competition Hasanuddin Scientific Fair held by Medical Youth Research Club by FK UNHAS on October 15, 2022. FK UNSIMUH student Syahna Wahdani won the finalist achievement in a scientific essay with the title "The Beauty of Orthoshipon Aristatus as an Alternative Treatment for Urinary Tract Infection".
Three National competitions held by medical faculties from different universities have become a place of achievement and experience for MARC FK UNISMUH members to continue learning and motivation in picking up other competitive experiences in the field of scientific work as the role of medical students in the development of medical science itself.