BEM-FK UNISMUH HELD TADARUS STANDARD CHARACTER AND COMPETENCE OF MUHAMMADIYAH DOCTORS (SKKDM)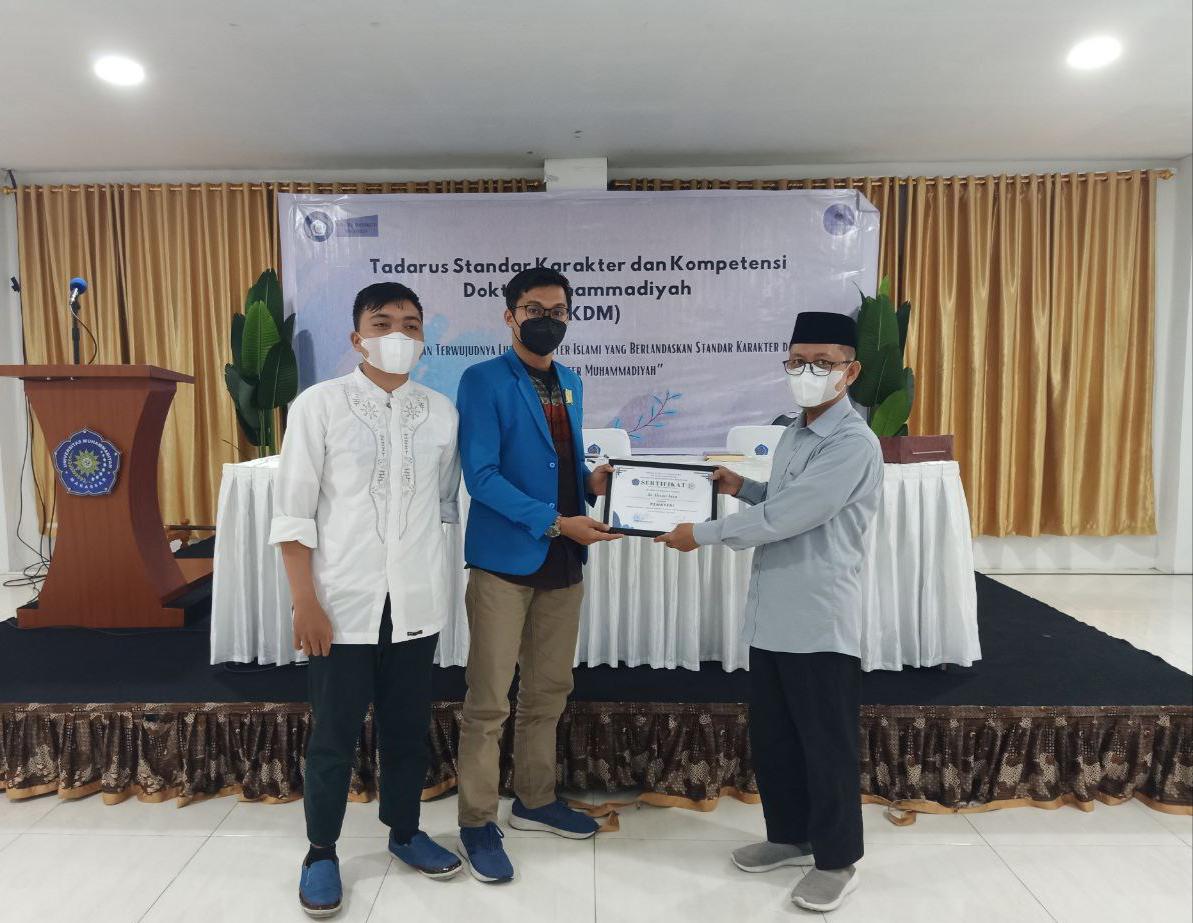 TADARUS SKKDM (Character Standards and Competence of Muhammadiyah Doctors) is a student program organized by BEM-FK Unismuh in this case the Spirituality Department as a learning forum for medical students of FKIK Unismuh to become doctors who have the character and competence as Muhammadiyah Doctors based on the Al-Quran and Hadith.
The first SKKDM Tadarus carried the theme "Sublime Professionalism" presented by Dr. Ihsan Jaya (Vice Dean IV FKIK Unismuh) and was held on Wednesday, April 20, 2022 as well as being coupled with breaking the fast together in the 1st Floor Hall of FKIK UNISMUH Makassar.
TADARUS SKKDM activity is an activity that studies / studies the book Character Standards and Competencies of Muhammadiyah Doctors.
The speaker's message to students is "The highest hierarchy in doing something or learning is based on spirtuality (aqidah, faith and belief) to be more profound and valuable as well as worship" – Dr. Ihsan Jaya.
The hope of holding this activity for students who take part in TADARUS SKKDM activities is that students will be able to have the character and competence of Muhammadiyah doctors and also be able to implement their knowledge in their daily lives.
#BEMFKUNISMUH
#KKMFKUNISMUH
#KEROHANIANADAPTIF
#FKIKUNISMUH
#TADARUSSKKDM