Dean of Unismuh Medicine Meets Kiai Dahlan's Grandson, Discusses Development of Halal Science Center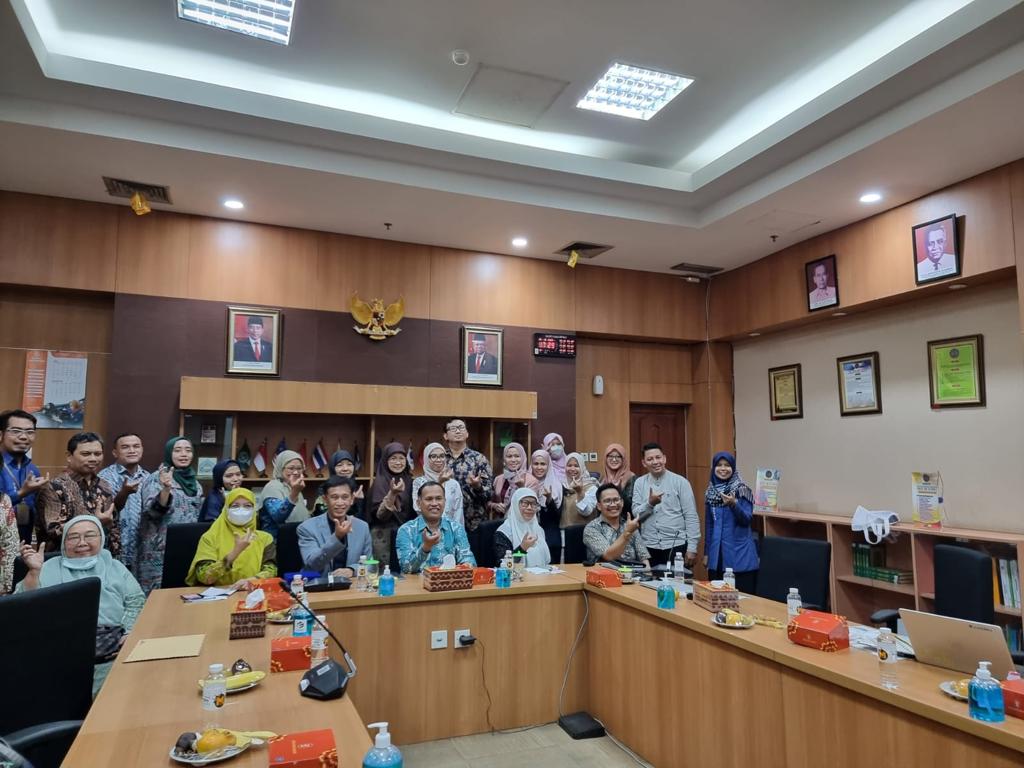 UNISMUH.AC.ID, MAKASSAR – Dean of the Faculty of Medicine and Health Sciences (FKIK) Unismuh Makassar Prof. Suryani As'ad attended a meeting with the founder of the Halal Science and Innovation Center at Chulangkorn University, Bangkok Thailand.
The meeting entitled "Networking meeting and lecture on halal science and innovation" was held at the KH Ahmad Dahlan Hall, 6th Floor, Faculty of Teacher Training and Education (FKIP) Uhamka, Jakarta, Monday, August 29, 2022.
The meeting was initiated by Uhamka and the Association of International Affairs Offices of Muhammadiyah – Aisyiyah Universities in Indonesia.
According to Prof. Suryani, the meeting with Dr. Winai Dahlan was very inspiring in developing Halal Science in Indonesia.
"He is very welcome to come to the Halal Innovation Community Center Learning in Thailand," said the Dean of FKIK Unismuh Makassar.
Prof. Suryani intends to visit there at the end of 2022. "Incidentally, we will be speakers at the
International Conference at Chulolangkorn University December 12-16, 2022, "he said.
Winai Dahlan Profile
Winai Dahlan is the son of Irfan Dahlan. Winai's father is the 4th son of KH Ahmad Dahlan, the founder of Muhammadiyah.
Irfan started living in Thailand, because when he wanted to return from studying religion in Pakistan, the situation in Indonesia was at war. So Irfan chose to live and start a family in Thailand. .
Winai Dahlan studied higher education at Chulalongkorn University, in Food and Nutrition, Faculty of Allied Health Science. Chulalongkorn University is one of the best universities in Thailand, and one of the top 200 universities in the world.
He continued his doctoral program in Medical Biology, Universite Libre de Bruxelles, Belgium. After graduating, he devoted himself as a lecturer and scientist at Chulalongkorn University until now.
Winai Dahlan is known as a scientist who promotes halal products. She has written many scientific articles that are published nationally and internationally.
Winai Dahlan's persistence has made him included in the "500 Most Influential Muslims" for more than 3 consecutive years by the "Royal Islamic Strategic Studies Center" and is the only Muslim Scientist in the "16 Most Influential Muslim Scientists in the World" in the field of Science and Technology.
The Halal Science Laboratory in the Faculty of Allied Health Science that Winai Dahlan founded is growing rapidly. This laboratory was noticed by ASEAN, so it developed into Halal Science Training Center for ASEAN since 1998. The Thai government also provided great assistance to the institution. So the Halal Center branches were opened in Pattani and Chiang Mai.*Dean of Medicine Unismuh Meets Kiai Dahlan's Grandson, Discussing the Development of Halal Science Center.