Congratulations! The Head of BEM FK Unismuh Makassar Passed the Selection of Kemenpora RI Program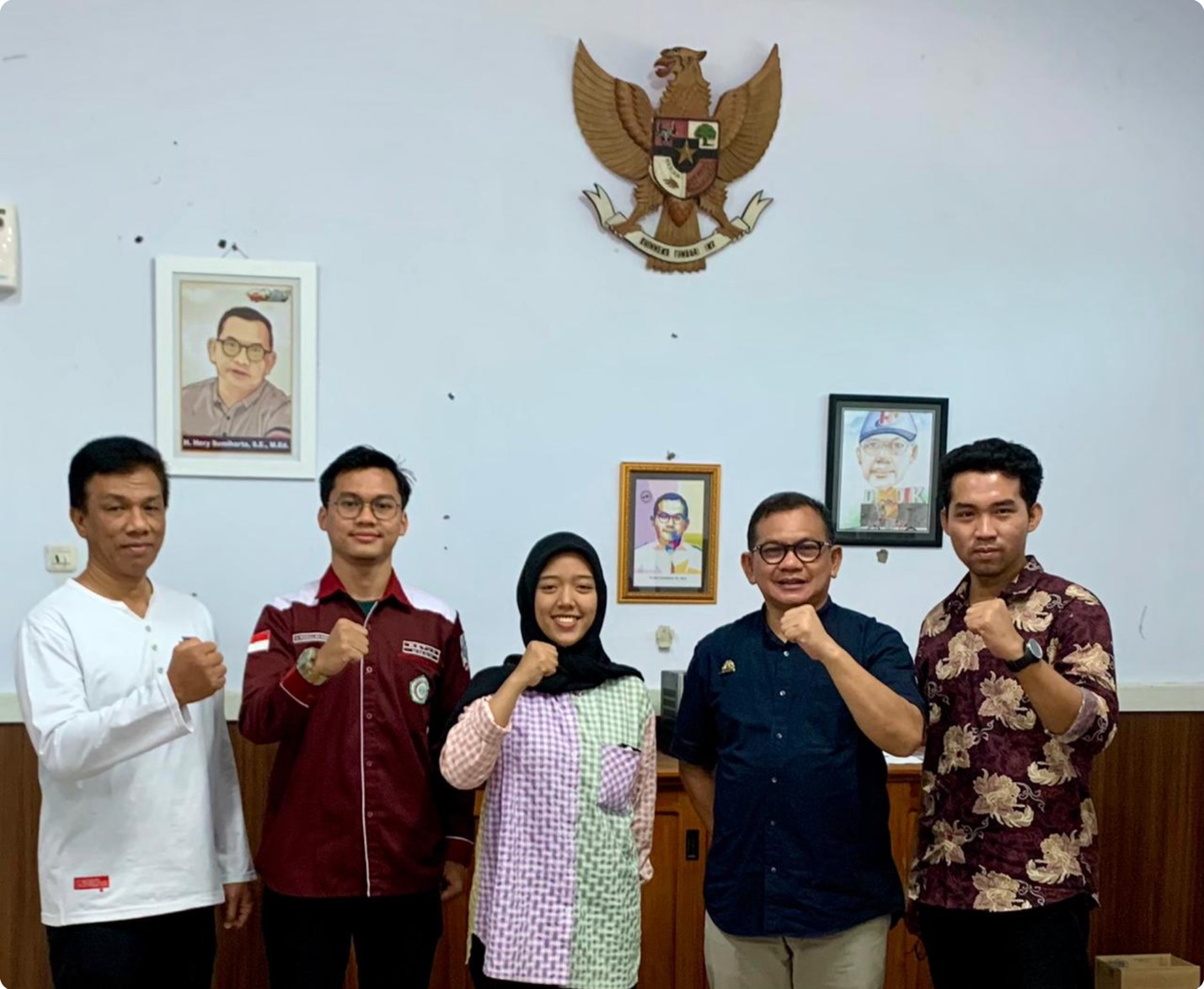 FKIK Unismuh Medical Education Study Program – National Young Leader Cadre Education (PKPMN) is a youth and leadership program initiated by the Ministry of Youth and Sports of the Republic of Indonesia (Kemenpora RI) in order to find and foster young people to become cadres of young Indonesian leaders in the future.
Kemenpora RI considers youth as the nation's agent of change. Therefore, the participants of the National Young Leader Cadre Education (PKPMN) Batch III in 2022 are expected to become an anchor to strengthen national cohesion in the midst of national diversity.
After going through a long selection process, thousands of applicants who took part in administrative selection, Nationality CAT Test, and Interview, finally selected 100 of the best young people nationally to take part in the PKPMN Batch III program online and offline in Jakarta.
The Head of BEM Faculty of Medicine Unismuh Makassar, Muhammad Risqullah Ammar became one of the 100 selected youths of the Indonesian Ministry of Youth and Sports as well as representing South Sulawesi Province.
"I really appreciate this PKPMN program because this activity can prepare the next generation of leadership relay in Indonesia according to their respective potential, moreover Indonesia will face a Demographic Bonus so that preparation is needed in finding, forging and guiding Indonesian youth to become a leader," said Muhammad Risqullah Ammar, Sunday (11/9/2022).
He said that he was very grateful to be selected for the youth and leadership program.
"It is an honor and gratitude to carry the name of South Sulawesi at the national level, especially our beloved alma mater, the Faculty of Medicine and Health Sciences, University of Muhammadiyah Makassar," he said.
"This is inseparable from the prayers and support of parents, family, lecturers and the surrounding environment. I hope that with this mandate and opportunity I can make the best use of it so that I can share and apply the knowledge and experience I get to the regions and institutions so that the impact and benefits provided can be more massive and sustainable," he hoped.
It is known that this activity took place from September 5-8, 2022 online via Zoom Meeting, continued September 14-23, 2022 face-to-face at Ciputra Hotel, Jakarta.
Source: https://www.pedulirakyat.co.id/selamat-ketua-bem-fk-unismuh-makassar-lolos-seleksi-program-kemenpora-ri/19166/